From 9th to 10th December 2019 the MURAB Consortium partners gathered in Nijmegen (NL) for a project meeting, the event was hosted at Radboud University Medical Center.
The two days were conducted by Maren Bödding from the University of Twente.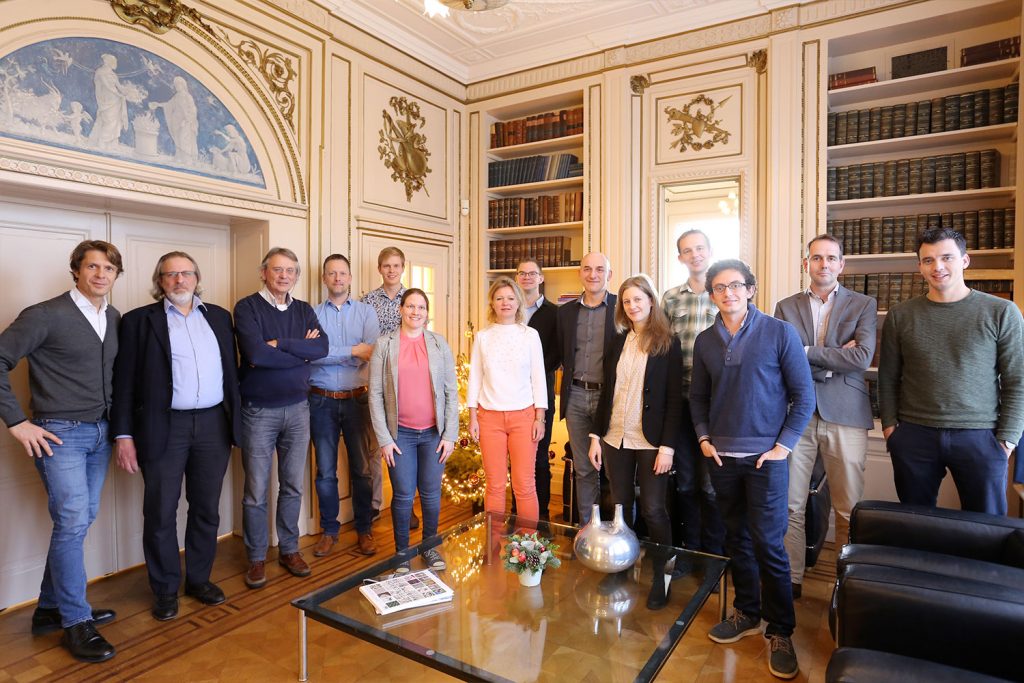 During the first day, each institution presented its work packages and their results. Everybody agreed that the next months should be focused on the following tasks:
phantoms production
clinical workflow test
setup finalization
gaining a good data set
In the view of the Final Evaluation Report, a common schedule was defined; these guidelines will lead every institution in the finalization of their work packages and in the submission of the last deliverables.
The second day opened with a shooting session of the new MURAB setup, the footages will be used in the final Project video, an important milestone in the dissemination of the project. The two-days meeting was then followed by two integration days, where a restricted number of persons worked on the more technical aspects of the project.
List of the participants:
University of Twente
Stefano Stramigioli
Françoise Siepel
Maren Bödding
Vincent Groenhuis
Marcel Welleweerd
Ferdinand van der Heijden
University of Verona
Bogdan Maris
Martina Doppio
Radboud University Medical Center
Chris de KorteLeon-de-Jong
Anton NikolaevRik Hansen
ZGT – Stichting Ziekenhuis Groep Twente
Jeroen Veltman
KUKA
Uwe Zimmermann
Juan David Muñoz Osorio